Titulek zní možná jako reklama na můj malý penzion v Krkonoších, ale tento post bude o něčem jiném. Přemýšlel jsem, proč jsem měl na Silvestra na chaloupce poprvé po čtyřech letech prázdno, zatímco v předchozích letech dům praskal ve švech. Ekonomická krize a špatné datum, na které Nový rok vycházel, na tom jistě měly svůj podíl. Po dnešku si myslím, že hlavní příčina bude jinde.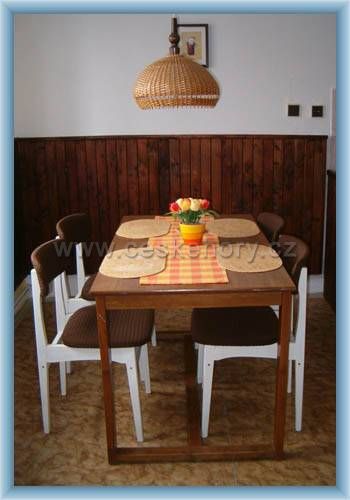 Když jsem jel hostům pro domácí koláčky k snídani, zmínil jsem se pekaři o letošním podivném přelomu roku, co se ubytování týče. Podivil se s tím, že jeho známý na podzim připravil apartmán k ubytování a už dnes má skoro celou zimu vyprodanou. Říkal jsem, že jsem asi drahý, ale že nechápu, jak dnes může někdo ubytovávat za 200 Kč / osobu / noc (bez ohledu na počet nocí a obsazenost zařízení). Uznale pokýval hlavou a doporučil mi, abych se zaregistroval na serveru České hory, protože ten známý má všechny rezervace odsud.
Po návratu domů jsem zabrousil na České hory, kde samozřejmě inzeruji od počátku a nutno říct, že ze všech "ubytovacích serverů" tento funguje spolu s Hotel.cz asi nejlépe. Našel jsem si jméno známého a co myslíte: ubytování včetně rekreačního poplatku ve výši 12 Kč v zimní sezóně za 190 Kč. Divil jsem se, když to za tuhle cenu nabízelo v akci nějaké zařízení z Pece pod Sněžkou přes jeden ze slevových serverů - v mimo sezóně. Nerozumím tomu, jak to někdo umí nabídnout v sezóně.
Odpoledne jsem potkal souseda (resp. vnuka sousedky), jednoho z prvních ubytovatelů v obci orientujícího se převážně na německy a holandsky mluvící klientelu. Ukázal jsem mu webovou prezentaci tohoto levného zařízení a pochopil jsem, v čem tkví ekonomická úspěšnost tohoto projektu. Cituji:
To je náš soused dole ze vsi. Říkal, že kluk je na škole v Praze, tak z jeho bytu udělali apartmán, protože potřebovali nový bojler. Chlubil se, že má vyprodanou celou zimu a že mu to pokryje náklady na teplo a ten nový bojler se mu z toho celý zaplatí.
Chápu, že pan ubytoval je nadšený, má nový bojler zadarmo. Bohužel, naštvaný bude zákazník i ostatní ubytovalé. Za 190 Kč si totiž můžete o komfortu nechat zdát (starý nábytek, zatuchlé matrace, propadající se vrzající podlaha, apod.). Bohužel hosté si v drtivé většině vybírají podle ceny a když prijedou, s jeho službami nebudou spokojeni (byť se za ty peníze není vůbec čemu divit), znechutí je to a přístě si raději vyberou jinou lokalitu, protože červenou nedostane jen onen ubytovatel, ale celá oblast.
A máme tady opět začarovaný kruh. Tlak na cenu, která klesá tak nesmyslně nízko, že z ní lze stěží platit provoz (úklid, elektriku, vodu, topení, opotřebení zařízení a ložního prádla), natož investovat do zlepšení služeb či vyžití zákazníků. Zvyšuje se nechuť lidí platit 300 Kč za kvalitní zařízení, "protože je to drahé, když jiný to umí nabídnout za 190 Kč", ale "za 190 Kč tam nepojedeme, víš přece, jak otřesné to bylo posledně". Krátkodobě na tom sice vydělá pan ubytovatel, bojler má doma a sezónu zvládne, dlouhodobě na tom ale tratí všichni. Protože "to radši pojedeme do Rakouska, je to sice dražší, ale služby jsou tam úplně o něčem jiném."